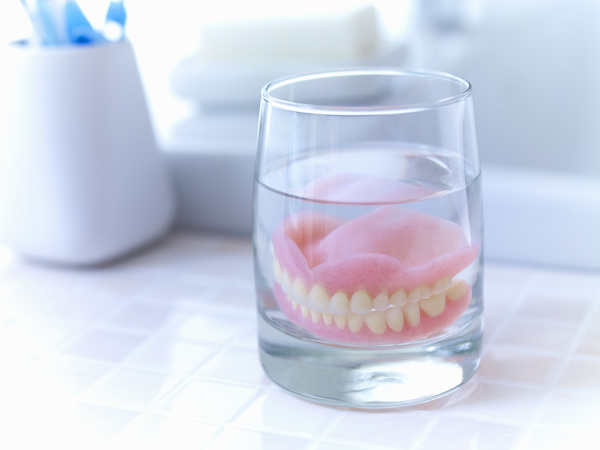 Have you had several teeth replaced with a full or partial denture? At first glance, you may be fooled into thinking that you don't need to see the dentist as often once you get this type of tooth replacement – after all, you have fewer "real" teeth, right? But think again. There are several good reasons to keep up with your dental checkups with dentures. Keep reading to find out what they are. 
Protect Your Oral Hygiene
No matter how many natural teeth you have remaining, maintaining your oral hygiene is critically important for protecting your overall health and wellbeing. Even if you have had all of your teeth replaced, you are still at-risk of developing gum disease, which can increase your risk of heart trouble, diabetes, and other serious conditions. And if you do still have some natural teeth remaining, keeping them clean is crucial for avoiding more extensive tooth loss.
Your dental team can help you maintain oral hygiene through twice-annual dental cleanings.
Monitor for Oral Health Issues
After your natural teeth have been replaced, it is true that you are no longer at-risk for cavities – but you still need to monitor for problems like oral cancer, TMJ, and others. That's especially true for people who wear full dentures, as they are at a greater risk of developing cancer in the soft oral tissues (especially if the dentures do not fit properly). Visiting your dentist twice annually will help you stay on top of any potential changes that could indicate cancer or pre-cancer.
Take Care of Your Investment
Dentures are an investment, and you want to make sure they last as long as possible. Routine appointments with your dentist can help to ensure the denture keeps its fit to help you avoid requiring replacement earlier than necessary. Your dentist can make note of any small changes or damages that need repair and fix them before they become more significant problems.
Now that you know the truth, don't let yourself be fooled into thinking you can skate by without visits to the dentist after you get fitted for a denture. You will want to continue these visits for a lifetime of healthy smiles!
Meet the Dentist
Dr. Stephen Dean is passionate about dentistry. He earned his dental degree from the Medical University of South Carolina and has continued to learn through courses at the Dawson Academy and the Pankey Institute. With a fellowship in the International Dental Implant Association, Dr. Dean is skilled at helping patients rebuild their smiles after tooth loss. To learn more about dentures, dental implants, or to book a visit for a checkup on your dentures, don't hesitate to contact Dean Dental Care at (770) 786-3915.