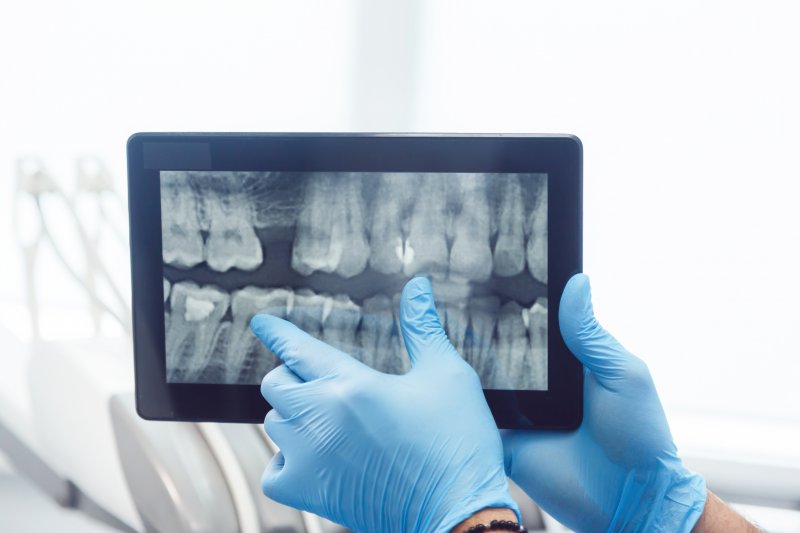 You go to the dental office for regular cleanings and checkups every six months, and oftentimes, you require dental X-rays at the start of your appointment. Have you ever wondered the reason behind this practice? If you aren't in any pain, why does your dentist need to look below the surface of your smile? Continue reading to learn more about dental X-rays, how they work, and how often you need to get them done.
How Do Dental X-Rays Work?
A dental X-ray is a photo that is taken of the inside of your teeth and beneath the gums. Low levels of radiation are used to capture these images because soft tissues don't easily absorb radiation. However, both bones and teeth do, so they show up when the photo is taken. When compared to old-school film X-rays, it is apparent that digital X-rays (what the majority of dentists use today) produce approximately 90% less radiation levels, clearer images, and they process much faster than ever before. They also organize the images into easily transferrable files.
What Types of Issues Do Dental X-Rays Find?
Dental X-rays allow dental professionals to see a lot more than what they normally would by just looking in the mouth with the naked eye. Just because your teeth look perfectly healthy above the gumline doesn't mean that there aren't issues existing beneath the surface. With the help of dental X-rays, dentists are able to diagnose issues more easily, like tooth decay, bone loss, impacted teeth, and other oral health problems.
How Often Do You Need Dental X-Rays?
The number of X-rays that you need depends on a few different factors. For kids, X-rays are needed more often, as the teeth are continuing to erupt. Patients who haven't been to the dentist in a while may also need additional X-rays on a regular basis. If you are experiencing a dental emergency, like a toothache, this may call for one as well. For most patients, X-rays are needed once a year so that their dentist has all of the up-to-date information that they need to provide appropriate treatment.
Your dentist can only see so much above the surface of your gums. This is why dental X-rays are so important. By seeing your dentist for regular checkups, with X-rays included, you are giving them everything they need to treat oral health issues with more accuracy.
About the Author
Dr. Stephen Dean earned his dental doctorate from the Medical University of South Carolina and is committed to continuing education to keep his knowledge and skills sharp. Currently, he is a proud member of numerous professional organizations, including the Georgia Dental Association, American Dental Association, American Academy of Cosmetic Dentistry, Academy of General Dentistry, and more! To learn more about dental X-rays or to schedule your next appointment at his office in Covington, visit his website or call (770) 786-3915.