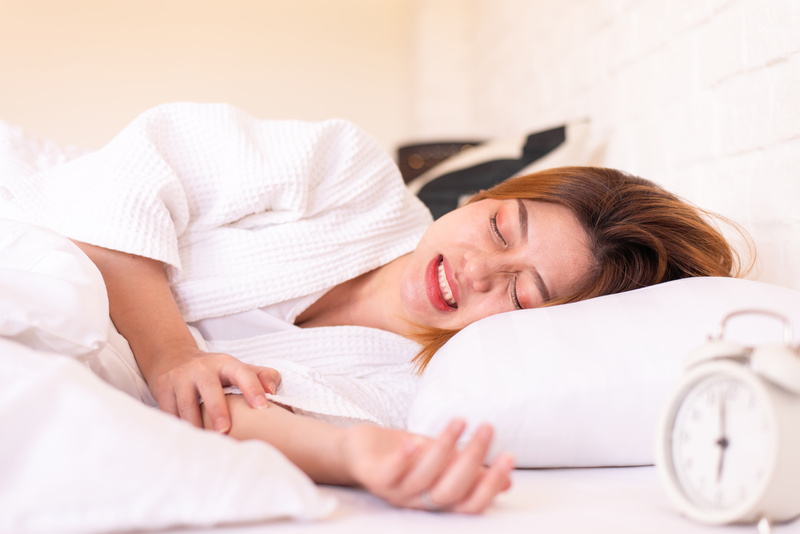 Have you been experiencing jaw pain lately? Perhaps a clicking sound when you move your mouth? If so, you may be dealing with a jaw condition called TMD. It's important to know for sure, as the latter often needs dental treatment to prevent future problems. Otherwise, you could risk bite issues, tooth erosion, inflammation, or sleep apnea. That said, your Covington dentist can help confirm your situation. Read on to learn about four common TMD causes that you ought to address.
So, What is TMD Anyway?
TMD stands for temporomandibular joint disorder. It refers to any major dysfunction with your jaw and the muscles in your face. In particular, it results from injury to your temporomandibular joint (TMJ) — the hinge that connects your jawbone to your skull's temporal bones.
The symptoms of TMD include:
Pain or tenderness in your face, jaw, neck, and shoulders
Difficulty opening your mouth wide
Jaws that get 'stuck' or 'locked' in the open or closed position
Clicking, popping, or grating sounds in the jaw joint
4 Common TMD Causes
There's more than one way for your TMJ to get damaged or injured. Some of the most common ones, though, are:
Whiplash Trauma
Whiplash is a type of neck injury. Its name comes from the fact that it involves whip-like movements. Normally, it occurs in car accidents like rear-end collisions.
Sometimes, whiplash can apply large amounts of pressure to your jaw and head. Consequently, the opposing forces create a whipping motion that triggers TMJ injury.
Jaw Fracture(s)
It's pretty easy to hurt your TMJ if you fracture your jaw. In that case, a misaligned bone can place constant stress on the joint and surrounding muscles.
Bruxism (i.e., Teeth Grinding)
As you may know, bruxism is when you consciously or unconsciously move your teeth back and forth over each other. Besides wearing down teeth and causing misalignment, it can also hurt your TMJ's cartilage lining.
Teeth Misalignment
When your teeth don't align properly, your jaw muscles have to compensate. In doing so, they suffer muscle tension that can lead to pain and TMD.
Based on the above, you can assess your odds for TMD. From there, you can visit your local dentist for a proper diagnosis and treatment.
About the Practice
Dean Dental Care is based in Covington, GA. As led by Dr. Stephen Dean, the practice always strives to treat each patient like a family member. That being the case, its staff provides high-quality preventive, cosmetic, and restorative dentistry, including emergency dental treatments. They can even help with TMJ dysfunction, offering TMD therapy to relieve jaw pain. For more information or to book an appointment, you can reach them at their website or by phone at (770)-786-3915.