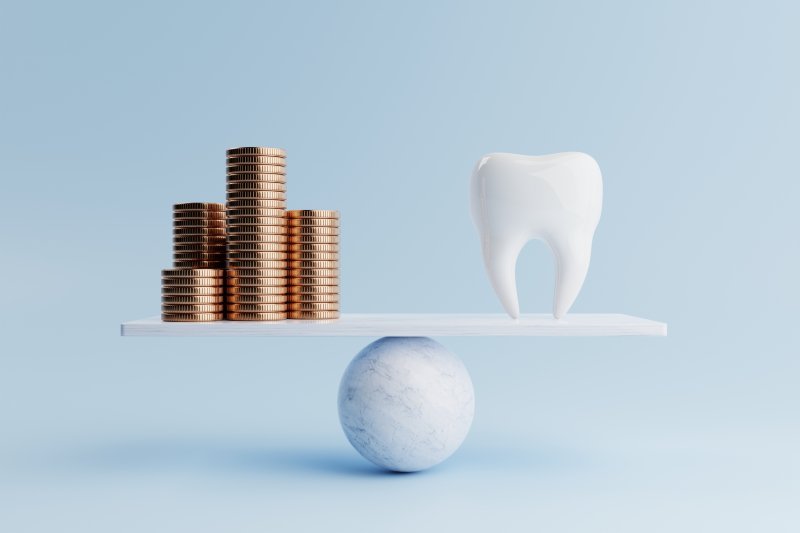 For some reason, people have an outsized fear of root canal therapy. They seem to think the procedure is painful or that it has a long recovery time. That just isn't true! Root canal therapy is an excellent way to address deep infections within a tooth, quickly and painlessly.
One more thing people worry about when it comes to root canal therapy is the cost. If you're concerned about being able to afford root canal therapy, here's what you need to know about how much you're likely to spend.
Are Root Canals Expensive?
The answer depends on what you're comparing them to. If you have an infection that has reached the root pulp, there are really only two options: either getting a root canal or removing the tooth entirely. Extraction in and of itself isn't all that expensive, but most dentists recommend against leaving a gap in your smile. If you do, the area of your jaw that supported the tooth will begin to shrink, causing your teeth to slide out of alignment. After an extraction, you'll need a bridge, denture, or dental implant to hold the surrounding teeth in place. Taken together, the cost of those procedures will be significantly higher than that of a root canal.
While root canals are more expensive than some dental procedures, they're usually the most economical way to treat an infected tooth.
What Can Affect a Root Canal's Cost?
Root canals are relatively inexpensive, but their exact cost can vary depending on several factors. Of course, some dentists happen to charge more than others for their service; but even within the same practice, there can be variance. Here are a few factors that might determine the price of this procedure
Location of Tooth: Incisors and canines, located in the front of the mouth, have only a single root canal. On the other hand, the molars at the back of the mouth can have up to three. Root canals to treat molars are more complicated, and will therefore be more expensive.
Severity of Decay: Once the infected pulp has been removed, the hole in the tooth will have to be covered. How that's done depends on the amount of decay. The fillings used to repair small cavities are cheaper than the dental crowns that are used in more severe cases.
Retreatment: Similarly, a tooth that's received a root canal previously will need more extensive treatment. A tooth that may have had a filling before may need a crown the second time, which can add to the cost.
If you're still concerned about the price of root canal therapy, try talking to your provider. Most dentists have flexible financing options that can make this procedure affordable for anyone who needs it.
About the Author
When he was only nine years old, Dr. Stephen Dean fractured both of his front teeth. While getting root canal therapy to repair the damage, he became fascinated by the workings of the dentist's office. Now, as a restorative dentist, that experience gives him insight into how the average patient feels when they step into his office. Dr. Dean is a graduate of the Medical University of South Carolina, and he's a proud member of both the Georgia Dental Association and the Academy of General Dentistry. If you have any questions about root canals, he can be reached at his website or by phone at (770) 786-3915.