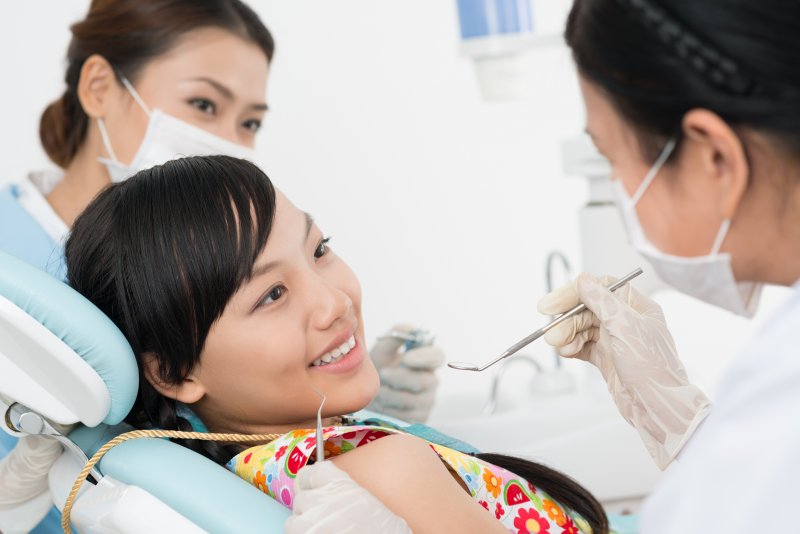 These days, cosmetic dentistry is no longer for just mom and dad. Because of social media, teenagers are looking for ways to boost their self-esteem and improve their quality of life. As a result, some kids may be exploring their cosmetic options. With these services, teens can achieve a grin they'll never want to stop showing off! Read on to learn which cosmetic treatments are recommended for younger patients and which ones are not.
Teeth Whitening
If your teenager is unhappy with the color of their smile, they may be interested in getting professional teeth whitening in Covington. Over-the-counter products may not be successful in giving them the smile they've always wanted. However, you should do your research on the effects of whitening before allowing them to get it.
Premature teeth whitening can make your child's smile look worse, which is why you need to make sure you consult with a cosmetic dentist. Most dental professionals will discourage teeth whitening until after a teen has fully matured. That's usually after the age of 16.
Dental Bonding
Even the smallest imperfection can have a significant impact on your teenager's smile. A minor chip, gap, or stain on their teeth can make them reluctant to show off their teeth. Luckily, your child doesn't have to live with these flaws for the rest of their life. With dental bonding, your dentist can use composite resin to address these imperfections and turn your smile into one you'll love.
Veneers
Sometimes, teenagers with mild alignment and shape imperfections may be good candidates for veneers. In addition, this cosmetic treatment can address cracked or chipped teeth. Each shell is bonded to the front-facing portion of your child's teeth, hiding any imperfection from view. They can enjoy a beautiful, healthy, and natural-looking appearance!
Invisalign
Many older teens are hesitant to commit to orthodontic treatment because they want to avoid the hassle of metal wires and brackets. Luckily, Invisalign is a modern solution that'll allow you to discreetly and comfortably get a straighter smile. The clear aligners will gradually move your teeth into proper alignment. Since they're virtually invisible, your teen doesn't have to worry about anyone noticing their treatment.
At the end of the day, cosmetic dentistry isn't just for adults. Teenagers can also benefit from these services! If your child is interested, don't hesitate to schedule a consultation with your cosmetic dentist to discuss possible options.
About the Practice
At Dean Dental Care, we're passionate about helping patients of all ages achieve their very best smiles. From routine checkups to smile-enhancing cosmetic services, we're prepared to handle all of your oral health needs. To schedule a consultation for your child, visit our website or call (770) 786-3915.